blog home SLS News Michael Guisti Website Named Best of 2017
The legal marketing blog Inbound Law has once again included one of our designs in their yearly 50 Best Law Firm Websites list! Attorney Michael S. Guisti's new site was ranked 13th out of 50 for 2017. This marks the second year in a row that Inbound has included us in their rankings, with another client redesign making the top 50 in 2016.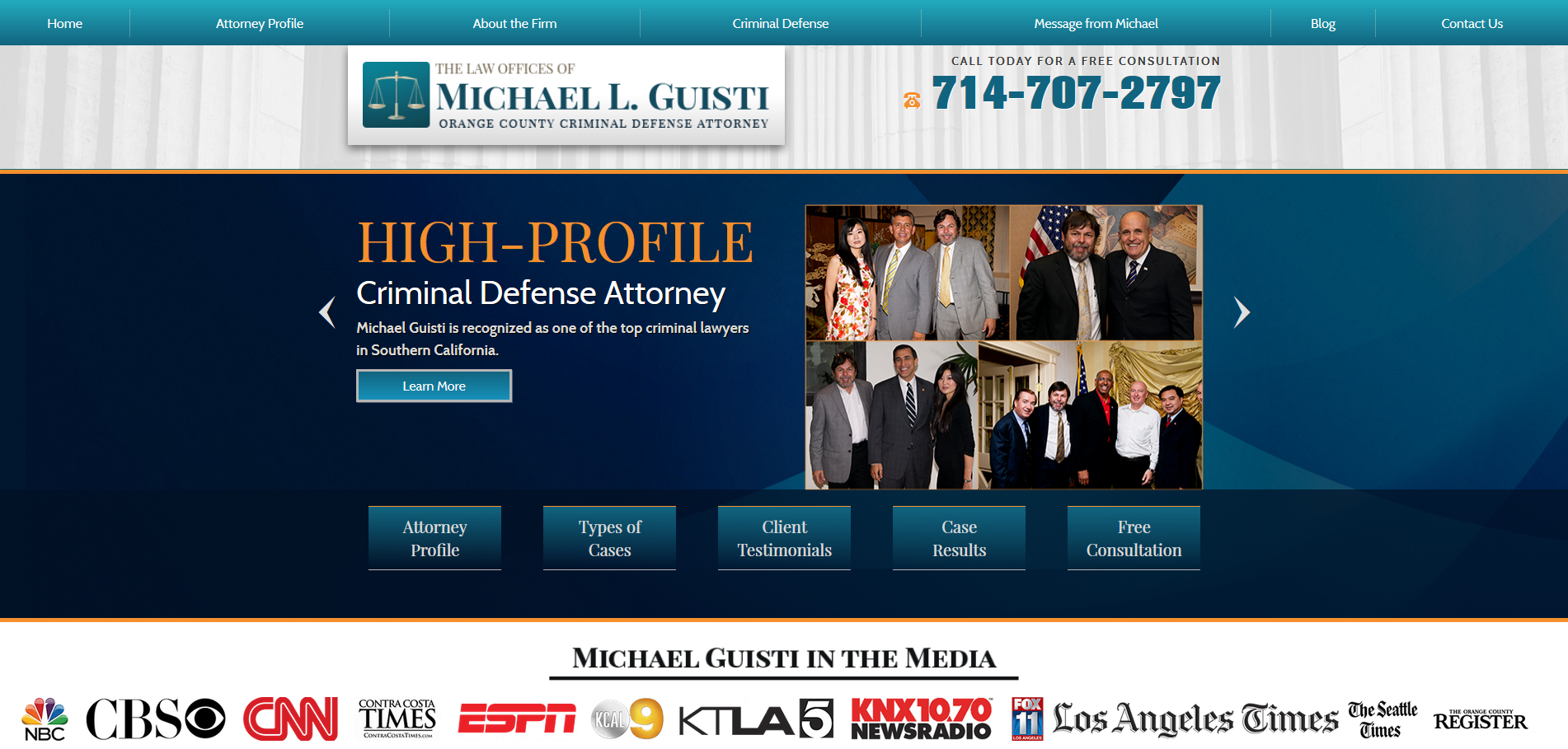 As before, we are incredibly grateful for the recognition and proud to be included in such a strong group of designs. Our design department takes great care in providing our clients with not only the most effective site architecture – including a full complement of targeted SEO strategies – but also the most up to date design elements for a clean and modern look.
Attorney Guisti approached SLS Consulting in the 2015 to overhaul his web presence and give his site, as featured above, a much needed revamp. Previously iterations of Michael's site utilized both a horizontal and vertical approach – with varying degrees of success. Our design team decided to capitalize upon the pre-established horizontal look, while opening up some of the negative space to allow the whole page to breathe from left to right. We placed Attorney Guisti front and center on the home page to let visitors meet the man immediately. This commanding approach not only echoed Michael's overall courtroom style, but also gave the site a much needed visual punch. Finally we were able to provide Michael with a clean new logo and font style, which as you can see below, gave the entire campaign a bold new appearance.
Michael has recently won a number of significant cases – some of which garnered national recognition – so we're excited to see how his marketing needs grow in the future!