blog home Ask SLS Social Media Marketing Ask SLS: How Can Lawyers Increase Their Avvo Rating?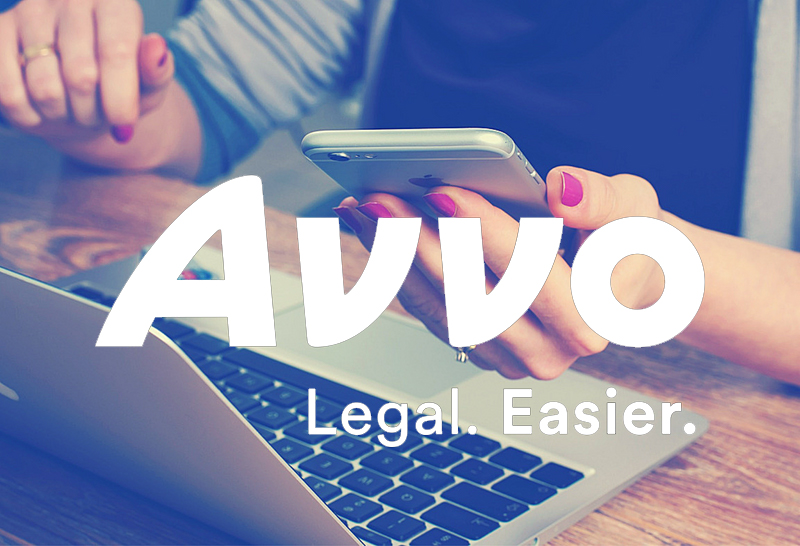 We introduced "Ask SLS" last year, a new blog series that goes over common questions we get from our current clients, lawyers just looking for some quick advice, and former clients who still reach out to us for help from time to time. Each of our departments – Design, SEO, Social, Writing, and Video – will be scouring their email archives to bring you those questions and the answers we give.
Today, we're tackling Avvo, arguably the most popular lawyer-ranking site out there. Unlike some other rating sites, Avvo does not allow a lawyer to "review" his or her way to the top, and the grading is more complex for a "superb" or perfect 10 ranking. Now, the advice we're giving you today does not cover all situations, and we have to remember that Avvo is constantly fine-tuning or updating its formula to deliver better results to potential clients. But the name of the game is "comprehensive"…so, here's our general advice for upping your Avvo rating the organic way.

Q: How do I get a higher Avvo rating?
A: As far as overall attorney rating on Avvo is concerned, any additional information that isn't currently listed on your profile needs to be added. Whether it's a CLE event that you recently attended as a speaker, an article that you just wrote for a law journal, or a new membership in a legal association, ALL of that information needs to be added in order to improve the rating. Avvo is essentially an online resume for an attorney, so there's little that can be done to improve a rating unless you are an active part of the legal community and continually working on the items explained below.
For reference, please see the specific entry fields that impact Avvo ratings:
ASSOCIATIONS
Avvo is most interested in positions of authority held within legal associations. Executive board memberships will have the greatest impact on rating, while a standard membership will have little to no impact. Including your years of service with each position is also key for getting maximum value out of the entry. While basic memberships in associations can have an impact on Avvo's rating, that impact is minimal compared to the impact that an executive position will have.
AWARDS
Avvo is looking for awards received from bar associations or other legal groups. AV ratings, Super Lawyers, Best Lawyers, etc., are some of the more popular, non-bar association entries. However, any recognition from a bar association itself will definitely have a positive impact on your rating. As long as the association giving out the award is recognized by Avvo and listed in its drop-down menu, the award will definitely improve your rating.
SPEAKING ENGAGEMENTS
Avvo wants to see that an attorney has spoken at CLEs or other legal association events (attending is a good start, but that technically isn't a speaking engagement and doesn't qualify as an entry). The key here is that the speaking engagement has to be sponsored by a recognized bar association or legal group. A speaking engagement that takes place at a local school will have no impact on rating, while a speaking engagement at a bar association seminar will.
PUBLICATIONS
Avvo wants to see that the attorney has been published in legal journals or publications coming from bar associations. Even if you have written an article for a major newspaper, Avvo won't necessarily increase your rating because of it – it might, but that's entirely at Avvo's discretion. All Avvo is really concerned with here is whether or not you have written content for bar association publications or other industry-recognized legal journals.
PEER ENDORSEMENTS
The final way to increase an Avvo rating is through peer endorsements. Basically, this involves reaching out to other lawyers you personally know and have some sort of working relationship with (either as a classmate or practicing attorney). They then have the option to endorse you. Unlike other review sites, Avvo is not based on a star system or anything like that. Rather, the attorneys to whom peer endorsement requests are sent will be instructed to write a sentence or two about the attorney requesting the review – you. It would be best to shoot for at least 10 endorsements, as Avvo typically increases the rating for the first 8-10 peer endorsements received. So, that would be one immediate solution to increasing an Avvo rating from where it currently sits (depending on whether or not peer endorsements are actually left by your colleagues).

You may have noticed a common thread – in order to get a higher Avvo rating, it's important to get out there and get active in the legal community. We have no doubt Avvo will be adding new organization and associations over time, so you cannot go wrong by being involved.
If you have any other questions about Avvo or social media marketing, please feel free to talk to our marketing team here at SLS Consulting, Inc. Who knows? Maybe your question will be featured in a future "Ask SLS" article!