blog home Social Media Marketing Are Vine Videos Right for YOUR Digital Marketing Strategy?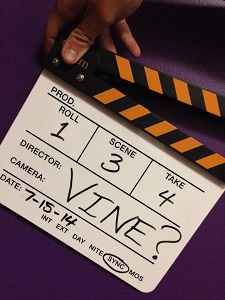 Smartphone applications are more popular than ever these days, and Vine is definitely a major player in the world of mobile distractions. Applications like Vine, Instagram, and even Facebook and Twitter, have made sharing images and videos ridiculously easy, so much so that many businesses are jumping on the application marketing bandwagon. However, just because an application is popular, it doesn't mean that it will fit into your digital marketing plan.  Let's take a closer look at Vine to determine if it's worth the effort.
Just over a year old now, six second video sharing application Vine boasts 40 million users worldwide.  Many of these users are of a younger demographic, which means that brands looking to capitalize on an untapped market are more than interested in posting a short video or two.  However, what might be construed as interesting from an individual user could be declared spammy if a brand doesn't take the proper approach.  Like any digital endeavor, careful, well thought out planning should dictate whether or not shareable, six second videos are right for a brand's marketing strategy.
First of all, you need to determine whether or not you can creatively get your brand message across in a short six second video.  Plain and simple, shooting ANY kind of video message is NOT an easy thing to do, let alone within the confines of six seconds.  While you don't need to spend any money at all to create a Vine video, you do need to be sure that the quality of the video benefits your brand rather than detract from it.  Remember, if you're willing to make Vine part of your social media marketing strategy, then you need to give it just as much attention as you would any other digital endeavor.
Aside from the actual production of the video itself, brands should also ask themselves who they're trying to reach with their particular message.  If the goal is to appeal to Vine users themselves, then careful consideration should be given to the types of videos that Vine users are more prone to like, comment on, and revine (share).  Similarly, if a brand chooses to share their video on Twitter or Facebook, it needs to be sure to appeal to these respective audiences.
When it comes down to whether or not a brand should incorporate Vine videos into its marketing strategy, careful planning and thoughtful consideration should never be overlooked.  Vine is definitely a platform where brands can get their marketing messages across, but they certainly shouldn't use Vine simply because it's a popular app with millions of active users.  What it all comes down to is simple: if Vine can be used to effectively get a brand message across, it's worth it.  If there's potentially going to be some sort of payoff as a result of these actions, even better.  But if there is no potential for expanding reach or obtaining new customers via a Vine video, a brand's marketing efforts should probably be directed elsewhere.
For more information about your digital marketing strategy, contact SLS Consulting.  We'll help you determine which mobile apps are right for your brand, and instruct you on how to get the most out of them.  Our SEO professionals are always ready to discuss innovative strategies that will help grow your business. Call us at (323) 254-1510 or contact us online to learn how we can help you.