blog home Legal Online Marketing The Five Scariest Marketing Companies to Run Away from This Halloween
It's that time of year again! Doorbells will be rung, doors will be knocked on, and your home will be visited by ghosts, ghouls, and other spooky characters. Adults will attend parties dressed up in make-believe, all in honor of a holiday that's about tricks and treats. But while trick-or-treaters only knock on your door one night per year, scary spammers in reputable marketing company costumes flood you with offers 365 days per year. If you aren't careful, you could find yourself tricked into some scary SEO strategies, and that is certainly no treat. This Halloween and beyond, be sure to be on the lookout for the Top 5 Scariest Types of Marketing Solicitations and Scams.
#5 – The "Guaranteed Page One of Google" Company
We get emails like this ALL of the time, and the messaging is always the same…
We can get you on page one of Google, GUARANTEED! Our patented SEO strategies are tried and true and will get your website showing up on page one of Google…
When dealing with contracts, it's always important to read the fine print, right? Well, when receiving email solicitations that sound too good to be true, it's always important to read between the lines to determine exactly what the spammy solicitor is trying to offer. In instances like this, some of these companies actually will get your website showing up on the first page of Google, but it probably won't be for a term that has any conversion value whatsoever. At the end of the day, it really isn't that difficult to show up on page one of Google search results – if you don't care about the terms you're showing up for. In fact, this deceptive tactic is so easy to pull off that some SEO companies even offer a money-back guarantee if they don't get your website on page one of Google SERPs. Remember, if it wasn't so easy, scary spammers wouldn't be offering refunds for failing to deliver.
What Should You Look for Instead?
Look for an SEO company that is upfront with you from the start. Make sure that both you and the company are on the same page when it comes to search terms that actually matter to YOUR business. If a term isn't converting at the end of the day, it really doesn't matter if that term shows up on page one or page one hundred. Conversion is key, so make sure you and your SEO solicitor are on the same page with the terms you are most interested in ranking for.
#4 – The "Better Local Results in All Cities" Company
Even though the tactic of using virtual office space is outdated at this point (and was never really condoned by Google anyway), there are A LOT of companies out there that are still offering better local rankings thanks to their marketing tactics. The scariest part of this is that some of these tactics still actually work (at least for the short term).
Seeing that we specialize in attorney marketing, we'll frame our example with law firms. If you've ever done a Google search for a lawyer, you'll notice there are typically two sets of results – organic and local. The local pack typically includes a map and three listings of "nearby" law firms. Notice we said "nearby" and not "top" law firms. A major component of Google's local algorithm deals with proximity of the searcher to the businesses that are displayed in search results. Granted, there are multiple factors at play here that determine which law firms should be ranked first; but proximity to searcher, especially if you're using a mobile phone to search, is a key factor.
So what does this mean for attorneys and what on earth does it have to do with spam solicitations and better search placement? Well, knowing that proximity has always been a prominent ranking factor, many attorneys (or better, their marketing companies) decide to open up multiple, "virtual" office locations in various nearby cities that the attorney is most interested in ranking for/pulling in business from. So, even if a firm only has two or three attorneys on staff, there's nothing to stop that firm from obtaining virtual office space in a dozen nearby cities to help game the local search algorithm. Well, nothing to stop the firm other than Google, that is.
Google Guidelines are very clear when it comes to what is defined as legitimate office space…
Eligible Businesses
In order to qualify for a Google My Business listing, a business must make in-person contact with customers during its stated hours.
In other words, unless a lawyer's potential clients can physically walk into an office space and meet and talk with someone face-to-face, that business isn't eligible to show up on Google Maps (and rank well locally as a result). Granted, lawyers do often argue (as they're prone to doing) that they don't take walk-in appointments anyway, but this is really inconsequential when it comes to local search rank, which is shifting more and more towards a mobile-first mentality. Take any other type of business for example…say, a dentist's office. If I'm out and about and I chip my tooth, I would ideally like to get that problem fixed ASAP. If I search for a dentist on my mobile device (or desktop, for that matter), Google or Bing or any other search engine I'm using is going to show me dentists' offices that are in close proximity to where I'm searching from. Now, if a dentist with virtual office space comes up in my search, and I show up at that location unable to get the dental care I need, that doesn't make for a very good experience from a mobile standpoint.
When it comes to legal marketing, the best thing a lawyer can do when solicited by a company offering better local search placement is to find out what type of strategy they intend to employ. The majority of the time, a lot of these companies can do nothing more than open up virtual office space for the attorney, which is far from being Google-compliant.
What Should You Look For Instead?
Local rankings are not solely based on proximity to the searcher. For lawyers especially, a strong local footprint is made up of more than just office space. If your firm is involved with local causes, has reviews from local past clients, and has a strong local linking profile, you'll be in good shape. Even though Google doesn't take proximity into account, a law firm with all of the above can still definitely rank well locally in cities they aren't physically located in. So, when dealing with marketing companies and spammy local solicitation emails, make sure the proposed strategy does not rely on virtual office space. It's a tactic that may actually still work in some cases, but once Google catches your website and penalizes your rankings, it's going to take a LONG time to recover from those penalties. It's not worth it, and neither is working with companies that promote virtual office space.
#3 – The "We'll Give You a Link if You Give Us a Link" Company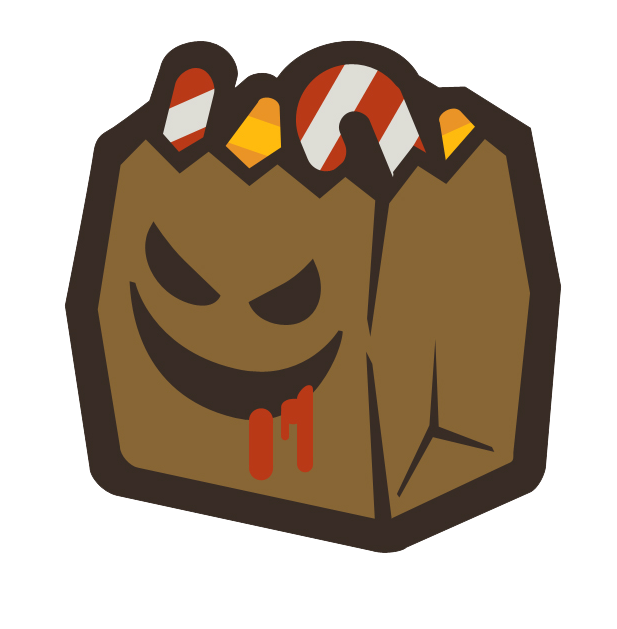 From time to time, we receive emails that sound a little something like this…
Hello! I recently came across your website and was really impressed by your content. One of my clients has written some content that compliments your webpage, and I was wondering if you would be willing to link to it on your website. In exchange, one of my OTHER clients will link back to content on your website. It's a win-win for everyone!
Reciprocal links, guest blogging opportunities that lack any sort of editorial discretion, and any other instance of "you link to me, I'll link to you" are tactics that were never terribly effective in the first place, so there's no need to deal with companies that still offer those services.
According to Google Quality Guidelines…
The following are examples of link schemes which can negatively impact a site's ranking in search results:
Buying or selling links that pass PageRank. This includes exchanging money for links, or posts that contain links; exchanging goods or services for links; or sending someone a "free" product in exchange for them writing about it and including a link
Excessive link exchanges ("Link to me and I'll link to you") or partner pages exclusively for the sake of cross-linking
Large-scale article marketing or guest posting campaigns with keyword-rich anchor text links
Using automated programs or services to create links to your site
Remember, if a link is easy to get, the link probably isn't worth much. In the case of link schemes, these links are ALWAYS easy to get (after you pay a fee, of course). However, let us clarify the above with one major point: if two websites have complementary, well-written content, it is completely acceptable for those two websites to link to each other if doing so will create a better overall user experience. Since search engines like Google and Bing are all about offering users a better overall experience, anything a website can do to enhance that experience is encouraged. So, whether it's linking to another website or featuring a guest blogger on your own, always make sure the connection between the two sites is relevant, it improves the overall user experience, and it doesn't involve "scheming" of any kind in order to manipulate page rank and search placement.
What Should You Look For Instead?
First of all, you should really only deal with reputable websites. If you receive a solicitation out of the blue from someone claiming that your content is so amazing it needs to be linked to (for a small fee), you DON'T want to work with that person. Instead, deal with reputable websites your target audience would receive some benefit from if you were to link to them. Simply linking to a website because it linked to you is never really a good idea, so avoid snake oil salesman offering you links that sound too good to be true.
#2 – The "Featured Listing in a Directory/Award Site You Have Never Heard Of" Company
In the realm of legal Internet marketing, this one is rampant. The email you receive will probably sound a little something like this…
Congratulations! You have been chosen as a 2017 Best [insert industry here]. Click HERE to access your profile page and download your award badge for your website…
Whenever an award is at play, lawyers come running from every direction, and spammers are WELL aware of it. Sometimes these website don't even offer any sort of "award" at all, and simply invite the attorney to purchase a directory listing. Generally speaking, if you've never heard of the website directory or award being offered, you should probably disregard the offer email.
With that being said, there are a lot of award websites and directories that have been around for such a long time that they're no longer considered spammy by search engines. In the attorney marketing space, there are plenty of these award sites that are well-established, have been linked back to by a lot of lawyer websites over the years, and as a result have built a solid foundation of credibility that Google and other search engines have grown to trust.
One thing to keep in mind is that placement in these directories and use of digital award badges often come with a price tag. If the cost is low, there's a strong possibility that a lot of other lawyers will sign up for the service (thus diminishing the "award" aspect of the listing/badge). If the cost is on the high side, the website may be looking to build a more exclusive clientele base, thus (eventually) making the link more valuable.
What Should You Look for Instead?
If you haven't heard of the award or website directory before, it's probably a good idea to move on. However, some sites do tend to fly under the radar and you may just have never heard of them. To help properly categorize websites like this, it's always a good idea to look into the history of the URL, specifically how long it's been around and how many referring domains it has. This is often a strong indicator of a directory or award that's either just starting out, or that's been around for a respectable amount of time.
In the end though, it's important to think return on investment for any marketing efforts you're willing to spend money on. If the cost is low and the award badge looks authoritative, it could help with conversion on your website. If the cost seems high and you don't think that you're going to yield much return on this investment, it's probably best to go with your gut and move on to the next email solicitation.
#1 – The "Complete SEO Package for a Low, Low Cost" Company
If we've learned one thing over the years, it's that you get what you pay for when it comes to marketing services. We receive a lot of emails that offer all sorts of packages, all for extremely low prices. Knowing exactly what goes into building a solid SEO foundation on a website, we can tell you with a high degree of certainty that rankings take time, and there are no shortcuts when it comes to marketing your brand online.
Typically these emails feature a laundry list of items the company can provide you with, such as…
Custom SEO-Friendly Design
Custom Mobile-Friendly Design
Logo and Banner Design
Website Maintenance
Up to (#) Pages of Content
Each individual item is often priced out, but the total for all items is offered at a discounted rate in comparison. It often sounds way too good to be true, and that's because it is. Not only are these "custom" designs typically slightly modified templates, but the coding used to build them out is messy and less than ideal. While it's extremely tempting to be taken in by such a deal, and you might even consider it low risk seeing that it's such a low cost, don't be tricked into thinking this approach will move your marketing efforts forward. In our experience, there typically isn't a lot to salvage from sites like this, and we often have to end up tearing everything down, salvaging what we can (if there is anything worth saving), and building it up again from scratch.
Remember, if the price seems too good to be true, it probably is.
What Should You Look for Instead?
Think of your website as a house. If you're interested in remodeling your house, or building a new one from scratch, you are inevitably aware that there are costs involved in that process. If you hire a contractor who cuts corners and buys cheap materials, the structure of your house is going to be jeopardized. If you hire a contractor who promises a completed product considerably faster than other contractors out there, ask yourself how that's even possible, and if the cheaper services are truly on par with other bids available.
In the same way that your house needs a solid foundation in order to hold up to the elements and general wear and tear, so too does your website need to be properly coded out and optimized to withstand Google updates and algorithm changes. In the same way that your house needs to have a functional layout to accommodate every member of your family, so too does the design and functionality of your website need to take all users into account in order to provide the best experience possible. You want people to want to live in your house just as you want site visitors to convert and want to use your services. Unless from the start you're willing to spend some money and deal with a reputable contractor, you're going to be dealing with structural issues throughout the process, and that's going to impact your financial bottom line. Your website is no different.
So, before you go and hire a company that solicited you via email with an offer that seemed way too good to be true, ask yourself what their angle is, if the product they're peddling is really worth the cost, and whether or not you should ignore their offer and run in the other direction.
Happy Halloween, everyone!