Home Internet Marketing for Bail Bonds Definitive Guide
The digital landscape is constantly shifting, and that is no different for bail bond agencies. Your industry is heavily impacted by how online platforms handle advertisements, state laws and regulations, and changes to search algorithms. Just as it is easy for your brand to get lost in the sea of billboards and paper flyers, so too can your website get lost in a flood of search results.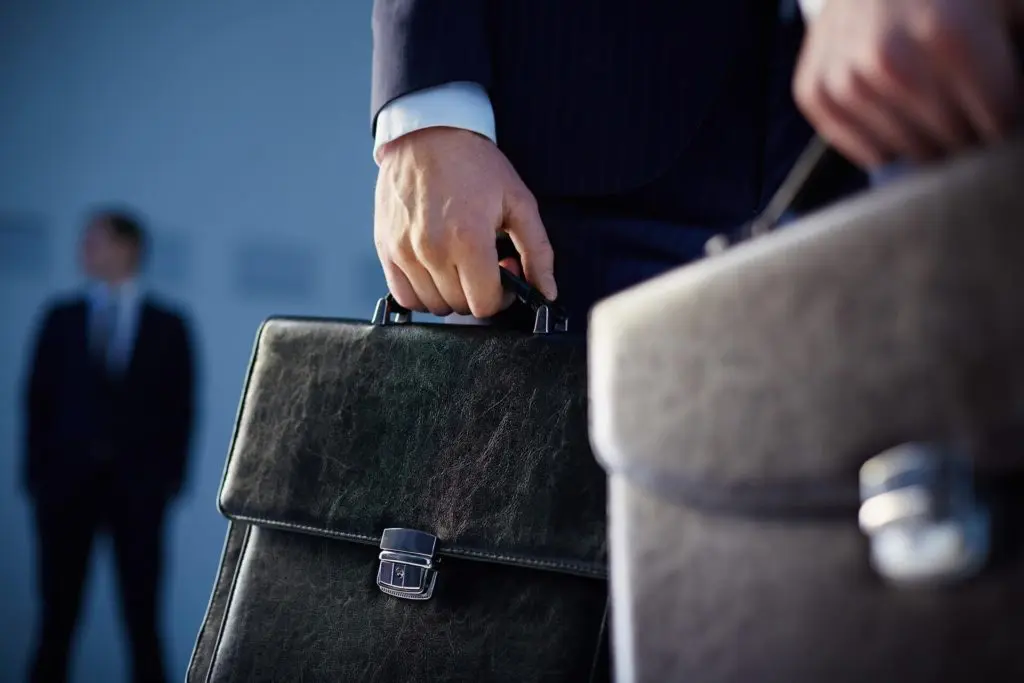 Defendants and their families need quick and thorough help after an arrest, and they are spoiled for choices when it comes to bail bond agencies. They may work with the first bail bond agency they see on Google or rely on recommendations from friends on Facebook. Being the first one they call is critical to expanding your list of clients and growing your brand. But in order to do that, you will need to craft a compelling and memorable marketing campaign online.
At SLS Consulting, Inc., we believe in empowering legal experts, lawyers, and bail bond agents with the best marketing strategies available. From short but simple SEO tricks to clever methods of growing your Twitter following, we understand the key steps you need to take to market your bail bond agency. Contact us today at (323) 254-1510 to discuss your marketing plans.
What You Can Do on Your Website
All of your bail bond marketing efforts will be wasted if you do not have a dedicated website for users to visit, so your first step should be to design a site that fits your agency's brand. But you should always think of your design efforts as part of your larger marketing strategy, as your website's design and content will intermix with your various campaigns.
1. Optimize Your Website to Guide Your Clients
Whether you've had a website since the '90s or recently built one, it is always important to take a long hard look at its design. Your website may be the first place a potential client engages with you or the last place, but you should always put your best foot forward. Internet users are fickle and may click out of a website because of poor loading speeds, outdated designs, or a lack of relevant information. You will want to update your site to look modern and unique, while also making sure it is fast and responsive to users' needs.
There are millions of potential designs for your site, but you should always focus on the one that best helps potential clients. When they click onto your site, it should be easy for them to find your contact information while also feeling awed by your experience, skill, and talent. You will want to find a balance between highlighting your agency's key strengths while avoiding cluttering your homepage. Users also shouldn't have any difficulties navigating from page to page on a cellphone, tablet, or laptop. At the end of the day, it is about setting a good first impression so that potential clients will reach out to you – or remember you when they really need your help.
The majority of your legal marketing campaigns will funnel through your website, and having a modern, sleek design will last far longer than any individual campaign.
2. Create Content Your Clients Need
The criminal justice system is incredibly complicated, especially when it comes to the bail process. When people are arrested or under investigation, there are hundreds of questions running through their minds. Answering these questions is key to building out your bail bond agency's SEO and bringing in new clients. You can answer these questions in several ways, including blog posts, dedicated practice area pages, infographics, and other articles.
Some articles can cover broad topics potential clients might have – "What Is Bail?", "How to Pick a Bail Bond Agent?", etc. – while other topics can be more in-depth – "Why New York Changed Its Attitude on Bail", "How Have Bail Laws Changed Over Time?" Alongside answering clients' potential questions, these articles will also improve your authority with Google and expand your rankings across multiple search results.
3. Showcase What Makes You Stand Out
There are hundreds of bail bonds agents in a single jurisdiction, all marketing to the same pool of clients. While your website's design and content will help you stand out, you should always keep in mind what makes your agency unique. Do you offer lower rates? Do you have more years of experience? Can you help potential clients contact lawyers? What do previous clients say about you? The skills, experience, and resources you have that can help your clients should be put at the forefront.
4. Implement a Chat Client
Leads can come in at any time of day, and you should be ready to handle them 24/7. One of the best ways to fulfill that need is to implement a web chat window. These chat boxes can be designed to automatically open when a user has been on your site for a certain amount of time and they allow you to engage with the user right off the bat. While not every visitor to your site will message you, the ones that really need your assistance will. You can immediately answer their questions, explain your services, and schedule a consultation. While other agencies may lag behind by waiting to call visitors back during business hours, you can expand your client list 24/7.
Bail Bond Marketing Strategies
As your website is being updated with a strong design, new content, and useful features, you can also work on several simple but effective marketing strategies outside of your website.
5. Claim Your Google My Business Account
Google My Business is an entirely free platform that is built into Google Search and Maps where you can control how your business is presented in search results. Claiming a physical address on Google will allow you to interact with reviews, update local phone numbers, explain your services, and properly categorize your business for search results. A well-optimized Google My Business account will naturally appear higher in search rankings and map results, especially if you want to market locally. If you have multiple offices, you can claim each of those to further expand your reach.
6. Build Out Your Citations
There are several free ways to get easy links for your business, especially as a bail bonds agent. You can add a listing on a general directory like Yellow Pages or Yahoo Local, but there are also bail-bond-focused directories like Bail Bond and About Bond. The information in these directories should be consistent with your Google My Business and should receive regular attention to ensure all links, phone numbers, and addresses are up-to-date.
7. Engage With Future Clients
Every business owner knows about the importance of having a strong presence on social media, and the same goes for a bail bond agency. You may not expect clients to message you on Facebook or Twitter with questions, but you'd be surprised how often younger generations interact with brands on social media. With a strong voice and engaging content, you can carve out a unique platform for your brand, especially if you provide useful information. While SEO and advertisements are a bit more passive in their approaches to marketing, social media is an active dialogue with potential clients and can prove extremely useful in branding your agency.
Optimize Your Marketing Plans
Effective bail bond marketing practices focus on the marathon, not the sprint. You cannot simply launch a campaign or flood your advertisements with a ton of money and expect the leads to funnel in. By prioritizing long-term goals and steadily tracking all of your leads, you can learn the best ways to market your firm without letting your efforts go to waste.
8. Pay Attention to Who Is Calling You
As you expand your leads, build out your website, and rise in search rankings, you will want to pay close attention to the types of calls you are getting. Are the majority of your calls for petty theft crimes? Are you only receiving calls for certain neighborhoods or cities, but want to expand throughout a county? Are you speaking one-on-one with clients or their families?
The more information you can glean about your marketing efforts, the better off you will be in the long run. You may find that certain campaigns are bringing low-value leads or only reaching specific markets. By tracking where your clients are coming from – and remembering where you want to take your firm – you can better optimize your campaigns and build your business.
9. Implement Tracking Software
Lead tracking is key to optimizing your marketing efforts and getting the best ROI, and there are several different ways to go about it. Web chats can allow you to keep logs of previous interactions with users and determine the best strategy to land a client, but you can also implement a call-tracking system to identify calls and synchronize your website with Google Analytics. Get a comprehensive lead-tracking system to identify which campaigns are successful – and which need optimization.
Consult With a Marketing Expert Today
Building out a strong and effective marketing campaign for a bail bonds agency takes time and effort. Many agencies struggle with the fine details of specific campaigns or let their various accounts go neglected as they chase advertising opportunities, but you do not have to go it alone. Since 1999, SLS Consulting, Inc. has been assisting attorneys and bail bond businesses build and improve their digital marketing presence. By working with the bail bond internet marketing specialists at SLS Consulting, Inc., you can trust that your goals are our priority. We believe that your successes are our successes. By utilizing all of our skills and knowledge, we can tackle every aspect of your internet marketing, from crafting finely-tuned content to redesigning your website to developing a social media calendar. To discuss your goals and important marketing tips for bail bonds, call SLS Consulting, Inc., at (323) 254-1510 to set up a one-on-one consultation.
Additional Information